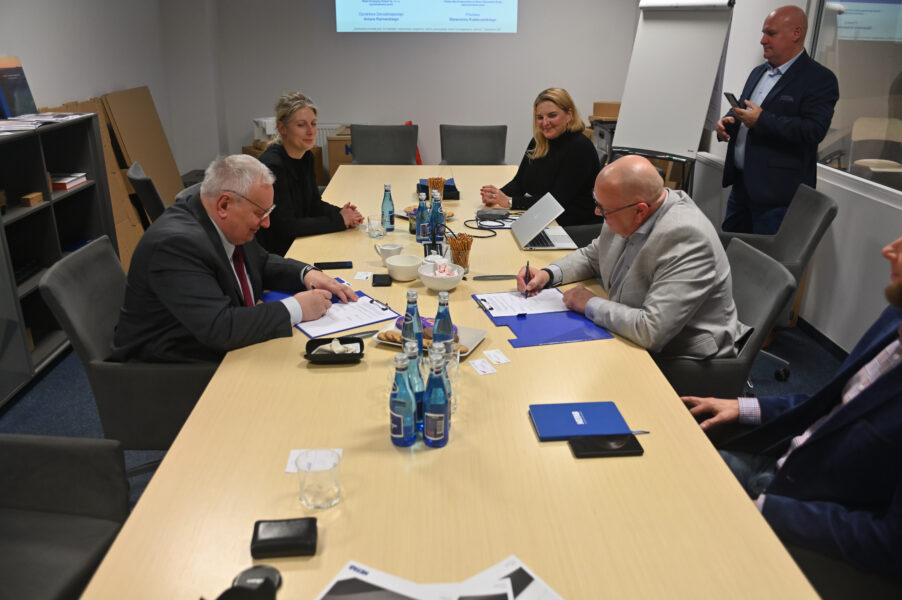 On November 8th, 2023, in Kowale near Gdansk, Poland, Polish Chamber of National Defense Manufacturers and NEFAB Packaging Poland Ltd. signed Memorandum of Understanding.
The MoU was signed by Mr Slawomir Kulakowski – President of the PCNDM and Mr Artur Karnecki – Managing Director of the NEFAB Packaging Poland Ltd. The goal of the MoU is to assist NEFAB with introducing its packaging solution into the defense market.
NAFAB Packaging Poland Ltd. is the company registered in Poland with mother-company located in Sweden. NEFAB is present on the defense market in Sweden or the Netherlands, but not yet in Poland. The MoU is supposed to change that and also lead to NEFAB Chamber's membership.
NEFAB is the producer of different kinds of packaging, practically of any materials or shapes. It offers standard packaging as well as the ones especially for specific product, specific customer and according to the client's requirements and expectations. The packaging solutions fulfill different standards (including NATO STANAGs) and have many different certificates.